Hilary
Financial
Administrator
Hilary joined Purple Monster in February 2020, just before all our worlds and way of working changed so dramatically. Having never worked from home before, the support and encouragement of the Purple Monster family quickly made her a convert to 'remote' working.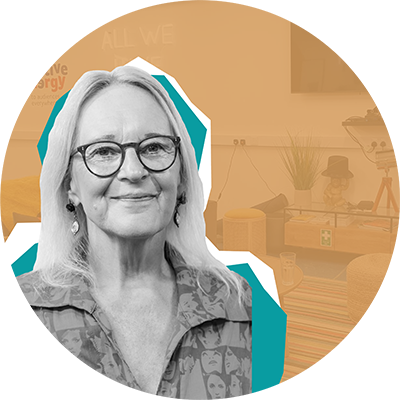 Hilary gained a wealth of experience from working in a variety of roles, starting as a Medical Secretary and moving to NHS Administration and Local Government before taking a break to care for her children. A series of events led to her taking a degree as a Mature Student at the University of Liverpool – graduating in 1992 with a BA in English Language and Literature. Some voluntary and part time work carried out at a Women's support centre based in Liverpool led to her working as a Facilitator, before moving into an Office Manager's role within a Citizens Advice Bureau where she worked for several years before meeting her husband Steve and moving down to Leamington Spa.
Her love of literature started young with her Grandad (a retired Head Teacher) introducing her to the world of Tolkien, Dickens, and Poetry – and reading is still one of her most loved leisure pastimes. Other leisure time is taken up with preparing for and attending Steampunk and Goth events which Hilary sees as being a huge creative outlet for both herself and her husband. If you live locally, you have probably seen them both (plus friends) in Jephson Gardens.