Alan
Founding Director
If Alan sat down long enough to work out a philosophy, he'd probably tell you that life is a series of adventures; in which you try things, make mistakes, and the more adventures you have, the richer the story you're able to tell.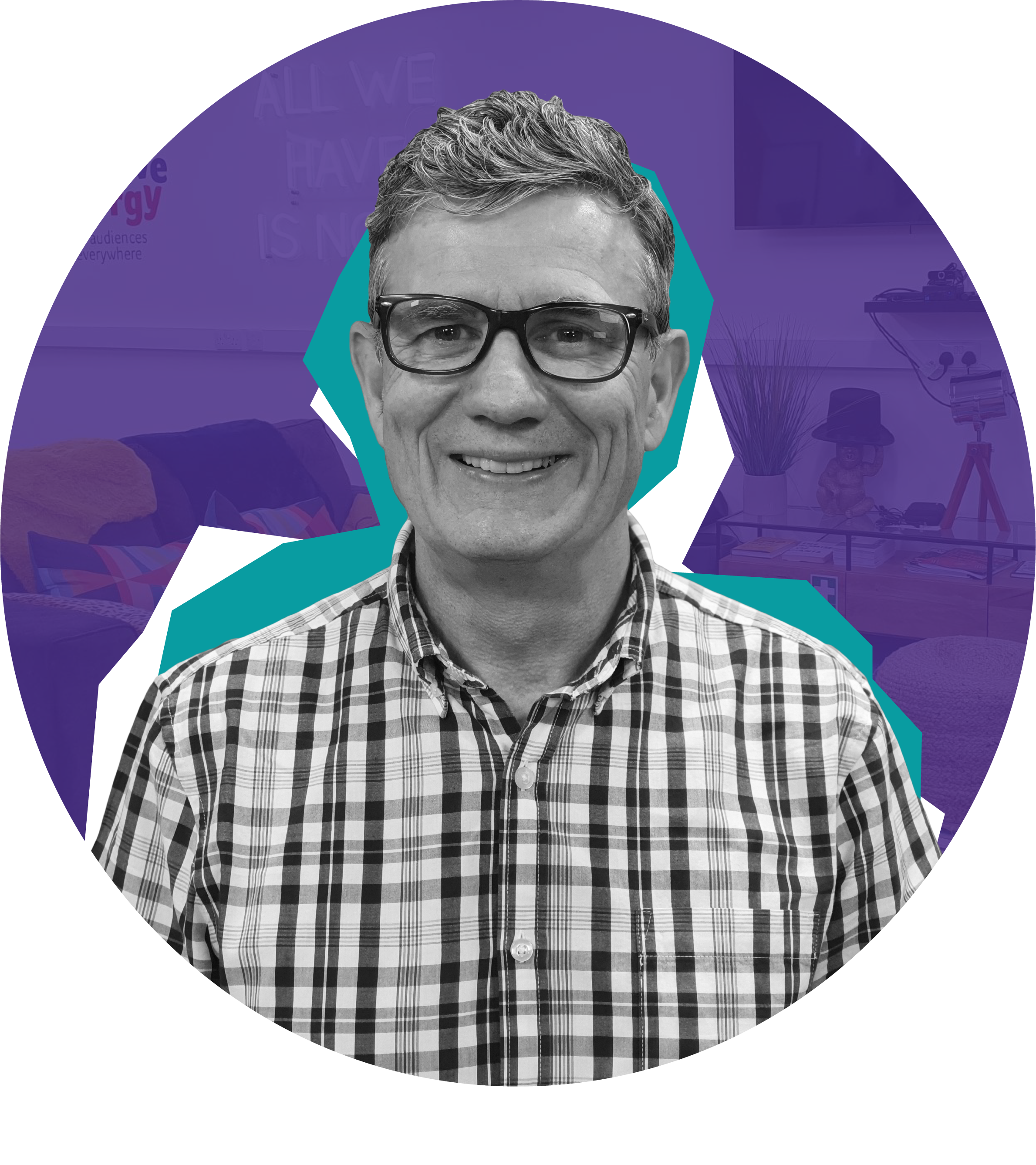 Alan loves an audience, not just to perform to, but to create an experience with. His early career was in community theatre in Birmingham and then he jumped at the chance of a lifetime: an open audition, held at the London Palladium, to join the West End production of Barnum starring Michael Crawford. Proper showbiz job secured, he met his wife Jo, made many lifelong friends and learnt how to be catapulted 20ft in the air on a big see-saw. Following a stint in a touring circus, he formed a comedy partnership with Mime, Mick Wall (clearly, Alan did most of the talking) and they went on to have their own BBC Children's series, Dizzy Heights.
Another change of direction saw Alan co-found a drama-based training company in 1995, along with his friend and fellow performer, Nick Cursi. This foray into business coincided with Alan and Jo starting a family and their two children are now embarking on careers of their own. When Nick moved to South Africa, Alan bought the business just in time for the recession. He's always had great comedy timing. Alan is a committed member of the Leamington Spa community and sits on a whole host of panels and forums determined to continually improve the town for its citizens. 25 years since it began, Alan is still relishing the challenges Purple Monster provides and still laughing his way through most of them.